China – the new champion of global free trade or just a mercantilist in disguise of open trade rhetoric?
Sweden-China Trade Council in collaboration with Mannheimer Swartling, AmCham, ECIPE and Eurasia Group cordially invites you to this highly interesting seminar including a light lunch on June 16, 2017 in Stockholm.
Agenda
NEW LEGAL FRONTIERS IN EU – CHINA TRADE REGULATIONS
The rise of the global digital economy and concerns over market access in China trigger new trade law challenges. The EU's review of existing trade law rules, which often target China, and proposals for new legislation, may not only affect businesses, but also play into how the EU-China trade policy develops.
Speaker: Carolina Dackö, Specialist Counsel, Mannheimer Swartling
BEYOND PROTECTIONISM: THE NON-NEGOTIABLE RATIONALES OF CHINA'S TECHNOLOGY POLICIES
China has inarguably liberalised its economy to the world, but remains an unparalleled world leader when it comes to isolating its online economy. A comprehensive web of regulations keep foreign ICT firms out of the country: China impose more protectionist trade and investment barriers, discriminatory taxes and cyber security restrictions than any other country; and censorship remains pervasive, blocking foreign commercial platforms.
But digitalisation is China's inevitable next step to revitalise its economy, spur inner growth, and improve its productivity. China is caught in a 'damn if you do, damn if you don't': Opening up its digital economy necessitates a number of destabilising reforms, while deferring them worsens a dangerous economic slowdown. Both options lay ground for social unrest. Europe is caught in a dilemma too: Western economies lacks any effective leverage against China's digital protectionism besides "reciprocity" – i.e. closing its own economy in retaliation – which is contrary to its goal of an open economic order.
Speaker: Hosuk Lee-Makiyama is director of ECIPE, a Brussels based think tank, senior fellow of LSE and OPEN in London. He has been consulted by the G7 governments, the European Commission and all the principal international organisations for economic cooperation, including WTO, World Bank and OECD. He has appeared as an expert in the US Congress, European Parliament and UK House of Commons. He comments regularly in Financial Times, BBC, Reuters and CCTV.
MADE IN CHINA 2025: GLOBAL AMBITIONS BUILD ON LOCAL PROTECTION
The U.S. Chamber of Commerce has criticised China's 10-year plan to boost innovation in ten strategic sectors by highlighting how 2.2 trillion yuan (USD 318 billion) worth of state-directed capital and a raft of national security regulations associated with the program are benefitting Chinese companies. In a report titled "Made in China 2025: Global Ambitions Built on Local Protections", the U.S. Chamber calls out central government-directed initiatives including an "Integrated Circuit Fund", which will allocate as much as USD 161 billion to develop chips through M&A and investment.
China's State Council announced its "Made in China 2025" plan, also known as MIC 2025, in May 2015, identifying ten priority sectors including robotics, Internet of Things, aviation, and biomedicine. According to the U.S. Chamber, MIC 2025 illustrates the state's intent to leverage China's legal and regulatory systems to favor domestic Chinese companies over foreign companies in targeted sectors.
The U.S. Chamber of Commerce is the world's largest business organisation representing the interests of more than
3 million businesses of all sizes, sectors, and regions. Its members range from mom-and-pop shops and local chambers to leading industry associations and large corporations.
Speaker: Peter R. Dahlen, Managing Director, AmCham Sweden
CHINA MANUFACTURING 2025: PUTTING INDUSTRIAL POLICY AHEAD OF MARKET FORCES
In its' recently published report, the European Union Chamber of Commerce in China, analyses the potential impact of the China Manufacturing 2025 (CM2025) initiative on both European business and China's economy.
There is no doubt that China's continuous, growing investments in research and development (R&D), and attempts to encourage its domestic industry to strive for quality and efficiency have a great deal of merit. However, the broad set of policy tools that are being employed to facilitate CM2025's development are highly problematic.
This has already created problems for both China's economy and European business. Under recently passed legislation in the new energy vehicle (NEV ) industry, for example, European business is facing intense pressure to turn over advanced technology in exchange for near-term market access; in the field of industrial robotics, government subsidies are contributing to overcapacity in the low- and mid-tiers of China's market; and in the information technology industry European business is seeing market access constrict further.
Despite the rhetoric of the Third Plenum's Decision of 2013 – which strongly advocates market forces – it seems that the Chinese Government is determined to maintain a prominent role in guiding the economy. This is highlighted by the large number of domestic and international market share targets that have been set, along with references to 'indigenous innovation' included in the multiple planning documents related to CM2025. The European Chamber believes that all companies should receive equal treatment under Chinese law, regardless of their nationality.
The European Union Chamber of Commerce in China was founded in 2000 by 51 member companies that shared a goal of establishing a common voice for the various business sectors of the European Union and European businesses operating in China. The Chamber is recognised by the European Commission and the Chinese Authorities as the official voice of European business in China. It is recognised as a Foreign Chamber of Commerce with the Ministry of Commerce and China Council for the Promotion of International Trade.
Speaker: Joerg Wuttke is Chief Representative of BASF China in Beijing since 1997, and has lived in China for 26 years. From 2007 to 2010, and from 2014 to May 2017 again, Wuttke served as President of the European Union Chamber of Commerce in China. He was a founding member of the German Chamber of Commerce in Beijing, and served as Chairman of the Board from 2001 to 2004. In 2011, Wuttke became Chairman of the Business and Industry Advisory Committee to the OECD's China Task Force.
CHINA'S WILLINGNESS AND ABILITY TO REFORM HOME MARKET ACCESS RESTRICTIONS AGAINST FOREIGN COMPANIES
Speaker: Evan Medeiros, Managing Director Eurasia Group. Evan Medeiros runs Eurasia Group's Asia Practice. He was formerly President Barack Obama's top advisor on the Asia-Pacific and was responsible for coordinating US policy toward the Asia-Pacific across the areas of diplomacy, defense policy, economic policy, and intelligence affairs. In total, Evan served on the National Security Council staff for nearly six years and was actively involved in US-China relations, including by developing the initial proposal for the Sunnylands Summit, planning the president's successful summit with Chinese President Xi Jinping in fall 2014, and managing numerous other high-level US-China interactions. He also served as policy advisor to the special envoy for China and the US-China Strategic Economic Dialogue at the Treasury Department. Evan holds a doctorate in international relations from the London School of Economics and Political Science, in addition to a master of philosophy degree in international relations from the University of Cambridge (where he was a Fulbright Scholar), a master's degree in China studies from the University of London's School of Oriental and African Studies, and a bachelor's degree in analytic philosophy from Bates College in Maine.
This seminar is held in collaboration with Stockholm China Forum, where Joerg Wuttke and Evan Medeiros are participating.
Where? Wallenbergaren, Näringslivets Hus, Storgatan 19, Stockholm
When? Friday, June 16, 2017, 10:45 – 13:30,light lunch will be served at 12:35. Registration from 10:30.
Cost: SCTC members SEK300 plus VAT. Non-members will be invoiced SEK500 plus VAT.
A warm welcome!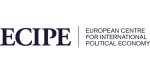 Bookings are closed for this event.