Jiangmen – China's new Normal with a perspective from a winning city
The city of Jiangmen, SCA, Vinda and Sweden-China Trade Council are pleased to invite you to a seminar on 'China's New Normal with a perspective from a winning city – Jiangmen' on September 16, 2016 in Stockholm.
 
Jiangmen, located in the Pearl River Delta, is one of the most successful cities in southern China. For over 30 years it has capitalised on the opportunities of an opening Chinese economy. Both local and international companies have flourished, including Vinda, with many foreign companies choosing Jiangmen as their Chinese base. However, the Chinese economy is slowing and the country faces unprecedented economic uncertainties.
Mayor Deng Weigen and other guest speakers will talk about the new challenges facing China, how local government plans to address them and what foreign companies can expect when investing in China and Jiangmen. We will also get an update on the evolving Chinese economy and also listen to some success strategies in order to challenge China's New Normal.
Speakers:
Mr Deng Weigen, Mayor, Jiangmen
Mr Magnus Groth, President and CEO, SCA
Mr Frédéric Cho, Founder, Frédéric Cho Advisory AB and Vice Chairman, Sweden-China Trade Council
Mr Fredrik Fexe, Vice President, Strategy & Business Development, Business Sweden
Ms Annika Nordin, Senior Vice President, Strategic Projects GHC, SCA
When: 13:30 – 16:00 on Friday 16th September, 2016
Where: Wallenberg Auditorium, IVA Conference Center, The Royal Swedish Academy of Engineering Science, Grevturegatan 16, Stockholm, Sweden
Cost: Free of charge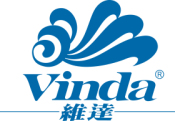 Bookings are closed for this event.