China's social credit system – implications for Swedish companies – Stockholm
Sweden-China Trade Council in co-operation with Mannheimer Swartling welcomes you to join our seminar/panel discussion to highlight the importance to understand the scale of China's social credit system and its effects on daily operations in China taking place on December 11 in Stockholm.
Much has been said about China's Social Credit System (SCS) and its implications for individuals. Far less discussion has taken place on how it will affect business, even though the potential disruptions are substantial and wide-reaching. The system will not just affect the citizens, also companies located in China, domestic and foreign, will receive a credit rating under the corporate social credit system.
The EU Chamber of Commerce in China recently launched a report on China's corporate social credit system called 'The Digital Hand: How China's Corporate Social Credit System Conditions Market Actors', in which the Chamber emphasize that European companies needs to ramp up their preparations for the intensification of the system. The report is available to download here.
We have invited;
 Mats Harborn, Executive Director, Scania China Strategic Office,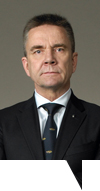 Lars-Åke Severin, CEO, PSU China and Chairman, Swedish Chamber of Commerce in China and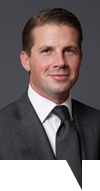 Lucas Jonsson, Partner, Mannheimer Swartling and Head of the firm's China practice, to discuss the potential complications the system can cause foreign companies in China, what immediate actions needs to be taken, and how the future environment looks like for foreign business' in China. The seminar will cover issues of concern for large as well as small and medium sized companies.
 The panel discussion will be moderated by Carolina Dackö, Partner, Mannheimer Swartling, and member of the firm's practice group Corporate Sustainability & Risk Management.
Kindly note that this is a Members-Only Event. Seats are limited and on a first-come, first-serve basis.
Where? Mannheimer Swartling, Norrlandsgatan 21,  Stockholm
When? Wednesday, December 11, 2019, 10:00 – 13:00 including lunch. Registration from 09:45
Cost: The event is free of charge. No-shows will be invoiced SEK500 plus VAT after the event.
Bookings are closed for this event.