China automotive – moving the world with new opportunities and competition
In 2022, Chinese auto companies exported more than 3 million units, up 54.4% year-on-year, overtaking Germany for the first time and becoming the world's second largest auto exporter. In 2023, China is likely to overtake Japan as the country that exports the most cars in the world.
What are the recent developments and key trends in China automotive industry?
What is driving the wave of Chinese Automotive exports and establishments abroad?
What drives foreign investment in personal and commercial vehicles manufacturing in China?
How are foreign suppliers and service providers succeeding with manufacturing and sales in China?
What new opportunities and challenges are coming up for Swedish Automotive industry in China and Globally?
Introduction of opportunity to experience China Automotive cluster near Shanghai in September 11th-15th with ARC Consulting
In this webinar, for you who work in an automobile or auto parts company that has or plans manufacturing or sales in China and wants to learn more, Johan Annell, Partner at ARC Consulting, will present and share experiences.
ARC Consulting (previously known as Asia Perspective) will offer a visit to China Automotive industry in September (Sign up here), tailored to companies considering taking opportunities in manufacturing and sales for China, hear more about it in the webinar.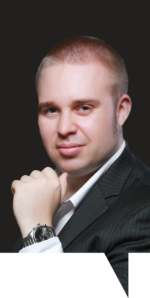 Johan Annell is one of the partners at ARC Consulting and leads the Beijing office. He has a degree in Industrial Engineering and Management from Chalmers University of Technology, speaks fluent Chinese and has background in the automotive industry.
ARC Consulting is part of ARC Group a leading boutique financial services provider and management advisor. ARC Consulting supports clients within sourcing & supply-chain, market entry & market expansion, M&A, interim management, transformation & restructuring. With strong roots in Asia, Scandinavia and presence across the world ARC Group is a leader in bridging East and West. ARC Group is recognized for achievements and expertise in IPO, SPAC advisory, PIPE and customized financing solutions.
Where? Webinar. A link will be sent to registered participants one day ahead of the event.
When? Thursday, June 15, 2023, at 09:30 – 10:30 CEST. Please note that the time for the event has been changed.
Cost: SCTC Members free of charge. Non-Members SEK250 to be invoiced after the event. Not a member yet – apply here!
A Warm Welcome!
Bookings are closed for this event.