SwedCham China Insights for the week of March 6 – March 10, 2023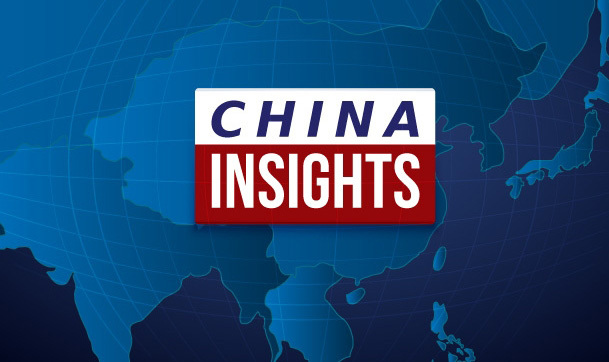 Top news of the week:
China to prevent, defuse major economic and financial risks

March 6, 2023

China will effectively prevent and defuse major economic and financial risks relating real estate market and local government debt in 2023, according to the government work report submitted for deliberation on March 5. The report noted that efforts should be made to prevent "unregulated" expansion in the property market to promote stable development of the real estate sector. It pledged to "ensure effective risk prevention and mitigation in high-quality, leading real estate enterprises".

China will continue to optimize market environment for fair competition

March 7, 2023

China will continue to optimize its market environment for fair competition, said Luo Wen, head of the State Administration for Market Regulation (SAMR), the country's market regulator, on March 7. Works will be done by improving the legal system, enhancing supervision, eliminating local protectionism and administrative monopolies, and creating a good atmosphere of fair competition through guidance.

Xi stresses enhancing integrated national strategies, strategic capabilities

March 8, 2023

President Xi Jinping stressed opening new ground for enhancing integrated national strategies and strategic capabilities on March 8. Xi called for efforts in integrating the strategic layouts, resources and strengths in all areas, to upgrade the country's overall strength to cope with strategic risks, safeguard strategic interests and realize strategic objectives. Xi urged efforts to advance collaborative innovation in science and technology, with a focus on independent and original innovation.

MOFCOM: China opens to U.S. Commerce Secretary's visit

March 9, 2023

Chinese Commerce Ministry said that China is open to U.S. Commerce Secretary Gina Raimondo's visit to China on March 8. The ministry said in a statement that it has learned about media reports that Raimondo was considering a China trip this year. But the ministry has not received any information from the U.S. side, according to the statement.

14 vice chairpersons elected for China's 14th NPC Standing Committee

March 10, 2023

A total of 14 people were elected vice chairpersons of the Standing Committee of the 14th NPC on March 10. They are Li Hongzhong, Wang Dongming, Xiao Jie, Zheng Jianbang, Ding Zhongli, Hao Mingjin, Cai Dafeng, He Wei, Wu Weihua, Tie Ning, Peng Qinghua, Zhang Qingwei, Losang Jamcan, and Shohrat Zakir. Liu Qi was elected secretary-general of the NPC Standing Committee.
Insight of the week: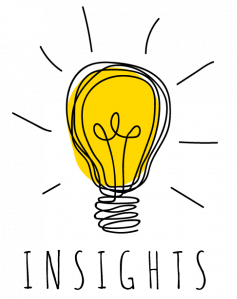 As China's top political event, also known as Chinese parliament and political advisory body, the "Two Sessions" took place over last week and concluded this Monday. This year's "Two Sessions", namely the meeting sessions of the National People's Congress (NPC) and the Chinese People's Political Consultative Conference (CPPCC), is particularly important for the reshuffling of top leadership of the state, and releases signals for the development trend of the next years.
China's new top leadership was generated over the past weekend with President Xi Jinping who was reelected for his third term with unanimous vote, together the veterans of the previous leadership Zhao Leji as the NPC Chairman, Wang Huning as the CPPCC Chairman, and Han Zheng as the Vice President. Premier Li Qiang will lead the State Council along with the support from First Vice Premier Ding Xuexiang, Vice Premier He Lifeng, Zhang Guoqing, and Liu Guozhong. It is worth mentioning that none of the new leadership of the State Council, except for He Lifeng, former head of National Development and Reform Commission (NDRC), have State Council working experiences. The new Premier made his debut this morning to the press and highlighted his term with keywords of "focus on the people", "high quality development", "unchanged reform and opening up", and "supporting private sector".
On the opening day of the "Two Sessions", the retiring Premier Li Keqiang delivered the Government Work Report to the national legislature for deliberation for the last time. Highlights in the work report include:
1)  For 2023, China set the GDP growth rate at 5 percent and its CPI at around 3 percent, while the deficit-to-GDP ratio is projected at 3 percent.
2) Around 12 million jobs will be created this year and the surveyed urban unemployment rate will be around 5.5 percent.
3) In terms of the fiscal and monetary policy, China will implement prudent monetary policy in a targeted way, enhance the intensity and effectiveness of proactive fiscal policy, and keep RMB exchange rate generally stable at adaptive, balanced level.
4)  The central government will continue to support private sector to grow.
5)  The country will effectively prevent, defuse major economic and financial risks.
6)  China will intensify efforts to attract and utilize foreign investment through expansion of market access, opening the modern services sector, ensure national treatment for foreign-funded companies, improve services for foreign-funded companies and facilitate the launch of landmark foreign-funded projects.
7)  China will take active steps to join the Comprehensive and Progressive Agreement for Trans-Pacific Partnership (CPTPP) and other high-standard economic and trade agreements, and steadily expand institutional opening up by proactively adopting relevant rules, regulations, management and standards, according to the report.
8) China will accelerate modernization of industrial system, make continuous improvements in sectors from housing to medical care, continue the transition to green development, and expand domestic demand.
NPC deputies passed by voting resolutions on the government work report on March 13.
Legislature-wise, NPC passed a draft amendment to the Legislation Law, eight years after the law was first amended in 2015. The new changes, according to the NPC, highlight the implementation and oversight of the Constitution to better protect human rights, social fairness and justice.
Further-more, the Two Sessions also discussed and passed a major institutional reform plan for the State Council, mainly focusing on areas of finance and science and technology. The State Council. Major changes include:
1) Top monitoring and regulatory body of insurances and banks, the China Banking and Insurance Regulatory Commission (CBIRC) will be dissolved and absorbed into the newly established National Financial Regulatory Administration (NFRA).
2) Certain functions of the People's Bank of China (PBOC) and the China Securities Regulatory Commission (CSRC) will be transferred to the new administration.
3) The Ministry of Science and Technology (MOST) will be restructured and become an execution body of the newly created Central Science and Technology Committee to better allocate resources to overcome challenges in key and core technologies, and move faster toward greater self-reliance in science and technology.
4)  National Data Bureau will be established to coordinate and promote the development and utilization of digital resources and the digital economy.
5)  Aging population related responsibilities will be taken over by Ministry of Civil Affairs from the National Health Commission, an agenda shift from health-focused to social securities.
6) All departments of the central state organs will have their headcounts reduced by 5 percent.
In addition, while the "Two Sessions" were taking place, China successfully facilitated the reestablishment of the diplomatic ties between the Kingdom of Saudi Arabia and Islamic Republic of Iran in Beijing.
The next five years China, with its new leadership is worth to observe, but "stability" and "security" will remain as the keywords.
About Kreab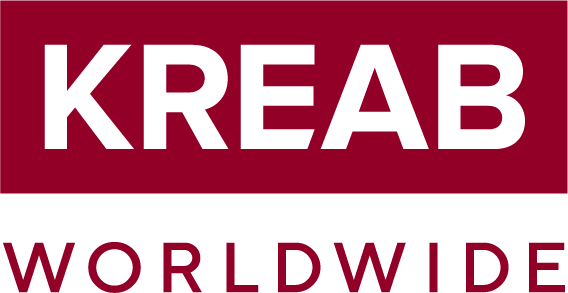 Founded in Stockholm, Sweden, in 1970, Kreab is a global strategic communications consultancy with offices in 25 countries, serving over 500 global clients. Kreab advises on communication issues of strategic importance in business, finance, and politics, helping clients solve complex communications challenges and achieve their strategic goals. The Kreab Beijing team is well known for its track record of helping clients manage and strengthen their reputation through services spanning corporate communications, financial communications, public affairs, and social media. Contact Kreab at kchina@kreab.com, follow Kreab on WeChat (ID: KreabChina), or visit Kreab's website at https://www.kreab.com/beijing.