SwedCham China Insights for the week of November 28 – December 2, 2022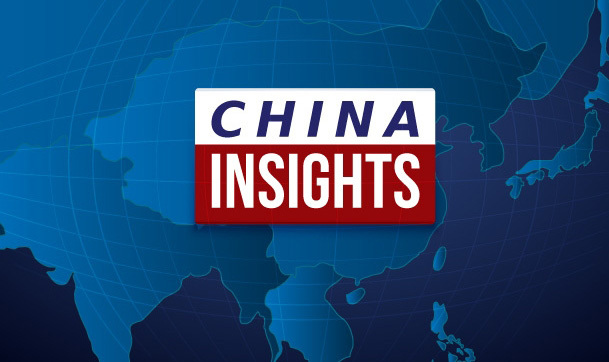 Top news of the week:
China's central bank to cut reserve requirement ratio

November 28, 2022

The People's Bank of China (PBOC) said on November 25 that it has decided to cut the reserve requirement ratio (RRR) for eligible financial institutions by 0.25 percentage points to keep liquidity reasonably ample and lower comprehensive financing costs. According to PBOC, the cut will take effect on December 5, except for financial institutions that have already implemented a 5-percent RRR. The reduction in the cash amount that banks must hold in reserve is expected to free up 500 billion yuan (about USD 70.09 billion) in long-term liquidity. After the reduction, the weighted average RRR for Chinese financial institutions will stand at about 7.8 percent, the central bank said.

China's auto exports hit record high in first 10 months

November 29, 2022

China's vehicle exports surged over 50 percent to over 2.6 million units in the first 10 months of this year, hitting a record high, industry data showed. Auto companies in China exported nearly 2.5 million finished vehicles in the same period, up 54.1 percent year on year, according to data recently issued by the China Association of Automobile Manufacturers (CAAM). During the period, the country's exports of new energy vehicles (NEVs) skyrocketed by 96.7 percent year on year to 499,000, and exports of its gasoline-fueled vehicle reached about 2 million units. NEVs have become a highlight of China's auto exports and an important force driving the high-quality growth of exports.

Former President Jiang Zemin passes away

November 30, 2022

China's former President Jiang Zemin, who served as the head of CPC and later the state from 1989 to 2003 during which China saw huge economic and social changes, has died at the age of 96. According to an announcement made by the Central Committee of the Communist Party and other state organs, Jiang died of leukemia and multiple organ failure in Shanghai at 12:13 pm on November 30. His funeral will be held on December 6, 2022, and the authority has called for nationwide mourning, suspension of entertainment, and half-staff on the day.

President Xi Jinping holds talks with European Council President Charles Michel

December 1, 2022

On December 1, President Xi Jinping held talks with President of the European Council Charles Michel in Beijing. According to Xi, it is important for the development of China-EU relations by following four observations, which are keeping the right perception, properly managing differences, carrying out cooperation at a higher level, and strengthening coordination and cooperation in international affairs. Michel expressed on behalf of the EU deep condolences over Comrade Jiang Zemin's passing due to illness and noted that EU will work with China to ensure the success of upcoming high-level exchanges and deepen mutually beneficial cooperation in all areas. The two sides exchanged views on the Ukraine crisis. China supports the EU in stepping up mediation efforts and playing a leading role in building a balanced, effective, and sustainable security architecture in Europe.

China's total services import and export amount increased by 17.2% year-on-year

December 2, 2022

According to the data released by Ministry of Commerce, in the first ten months of this year, China's total amount of import and export of services reached 4918.55 billion yuan, a year-on-year increase of 17.2%. The data showed that the China's services exports amounted to 2358.15 billion yuan in this period, a year-on-year increase of 18.1%, while its imports were 2560.4 billion yuan, up 16.4% year-on-year. This trend is characterized by the steady growth of trade in knowledge-intensive services and the continued recovery of imports and exports of travel services.
Insight of the week: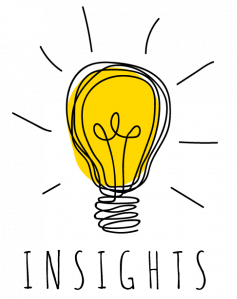 China has experienced unprecedented protests spreading across the nation since the last weekend of November, mainly caused by discontent to the current COVID policy. Starting from November 27, large crowds took to the streets in major cities including Shanghai, Beijing, Wuhan, Chengdu, Guangzhou and more, demanding changes to the strict COVID rules. The rare widespread protest began after ten people died in a fire in the city of Urumqi in November 24. Many people believed that residents could not escape the blaze because of COVID restrictions, but authorities have disputed this. Chinese media remained silent on reporting these protests, and key words about this have been added to a list of censored search terms by platforms like Weibo and WeChat.
The protests later developed into something more than COVID, for some protesters called for more freedom of speech, or even for President Xi Jinping and CPC to be removed from power, which later led to arrests and crackdowns. The series of protests now are being described as "white paper revolution" by many as protesters across the nation held A4 paper in hand to express their dissatisfaction against press control and lack of freedom of speech. The protests across the nation have been turned down in a less violent fashion by authorities, where the police/crowd physical confrontations were not too commonly seen given the great size and scale of the protests. Many observers expected much more violence could happen but did not.
The furious sentiment was later calmed down due to series of actions, including lift of lockdowns, generally easing of COVID policies, and later the death of Jiang Zemin flushed the public sentiment which many believe the heated sentiment may not be gathered again.
Right after the peak of the movement, China rolled out an action plan on November 29 to speed up COVID-19 immunization of the elderly — especially those aged 80 and above — as vaccinations in the highly vulnerable group lag behind the general population. Recently, China has signaled ease in COVID policy. The country's Vice Premier Sun Chunlan, China's most senior pandemic official, also announced that China was facing a "new situation". Sun said the virus' ability to cause disease was weakening. This comes in stark contrast to an earlier message from authorities that the country needed to maintain a strict zero-COVID policy. Experts believe China will further ease the COVID-19 policy in the following days, and a complete opening-up is not far away.
About Kreab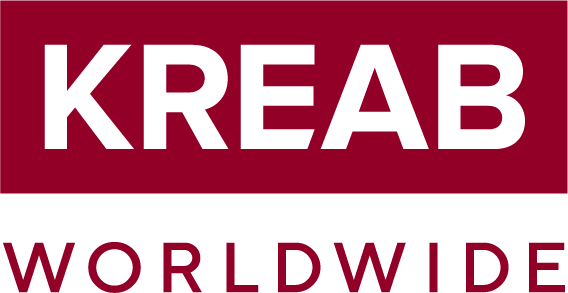 Founded in Stockholm, Sweden, in 1970, Kreab is a global strategic communications consultancy with offices in 25 countries, serving over 500 global clients. Kreab advises on communication issues of strategic importance in business, finance, and politics, helping clients solve complex communications challenges and achieve their strategic goals. The Kreab Beijing team is well known for its track record of helping clients manage and strengthen their reputation through services spanning corporate communications, financial communications, public affairs, and social media. Contact Kreab at kchina@kreab.com, follow Kreab on WeChat (ID: KreabChina), or visit Kreab's website at https://www.kreab.com/beijing.