SwedCham China Insights for the week of November 7 – November 11, 2022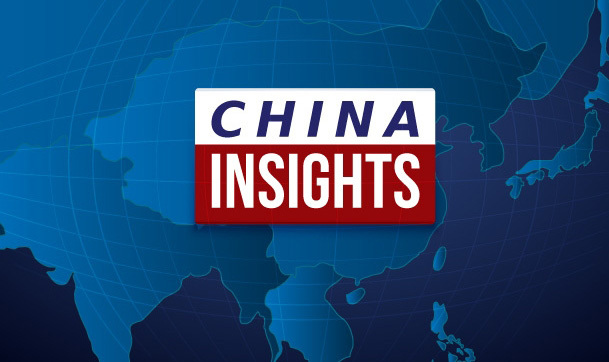 Top news of the week:
China releases World Openness Index

November 7, 2022

The World Openness Index, gauging the openness levels of 129 economies from 2008 to 2020, was released on November 5 at the fifth Hongqiao International Economic Forum in Shanghai. In 2020, the World Openness Index was at 0.7491, down 0.02 percent from 2019. China's openness index jumped from 0.7107 in 2012 to 0.7507 in 2020, up 5.6 percent, and its ranking rose from the 47th to the 39th.

MOF: China to foster high-level opening-up of govt procurement

November 8, 2022

China will actively and productively promote the high-level opening-up of government procurement to optimize the business environment. China has been deepening international communication and cooperation in the area of government procurement and strengthening the construction of the international cooperation platform, according to Xu Hongcai, Vice Minister of Finance. China is seeking to work with all parties to build a vast international public procurement market featuring fair competition and mutual benefit, Xu added.

The 2022 World Internet Conference Wuzhen Summit kicks off

November 9, 2022

The 2022 World Internet Conference Wuzhen Summit kicked off Wednesday in the river town of Wuzhen in east China's Zhejiang Province. President Xi Jinping sent a congratulatory letter and expressed that China is willing to work with countries around the world to blaze a global digital development path. Under the theme of "Toward a Shared Digital Future in a Connected World – Building a Community with a Shared Future in Cyberspace," the three-day event brought together more than 2,000 representatives from over 120 countries and regions.

China to expand digital health code use for unified health information platform in 2025

November 10, 2022

China will establish a new unified national health information platform by 2025 which will expand on the use of its citizen's pre-pandemic digital health codes, health authorities announced Wednesday. By 2025, a demographic database and digital health and medical records will be further improved, and each resident is expected to have an online health catalog and a digital health code, according to the plan jointly released by the National Health Commission, the National Administration of Traditional Chinese Medicine and the National Administration of Disease Prevention and Control. The document added that an information platform committed to contagious disease supervision and precaution and emergency response will be established.

The fifth CIIE completes with USD73.5 billion deals of goods and services

November 11, 2022

The Fifth China International Import Expo (CIIE) was held from 5 November to 10 November at the National Exhibition and Convention Center (Shanghai). CIIE concluded on Thursday with a total of $73.5 billion worth of tentative deals reached for one-year purchases of goods and services. The figure represented an increase of 3.9 percent from that of last year, according to Sun Chenghai, deputy director of the CIIE Bureau. A total of 284 Fortune Global 500 companies and industry pacesetters are showcasing their most advanced products and services with nearly 90 percent being repeat participants. The CIIE serves as an important window for more countries to enjoy China's development opportunities and shows that China is striving to expand its openness to the world.
Insight of the week: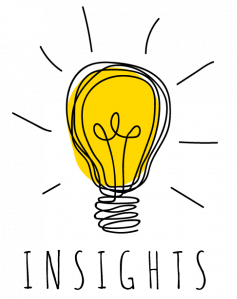 China's top healthcare authority National Health Commission on Friday afternoon published 20 new optimized measures regarding COVID control and prevention, a day after the CPC Politburo Standing Committee discussed the related amendment on the current measures. In general, the new measures made a substantial progress in easing the control, especially for foreigners traveling to China.
In specific, several measures are worth highlighting: 1) China's circuit breaker measures for import inbound flights is cancelled, which many expect will greatly increase the number of international flights from/to China; 2) passengers should provide one negative PCR test result within 48 hours before boarding rather than two negative PCR test results within 48 hours; 3) For important business person traveling to China, "point-to-point" transport services will be provided to take them to closed-loop management areas (COVID-secure bubble) for business activities and meet with local colleagues, which many analysts compare this measure to what Singapore carried out earlier in 2021; 4) NHC lowered their standard in confirming positive for COVID-19 for those entering the border to CT value of 35; 5) The previous "seven-day centralized quarantine plus three-day self-monitor health conditions at home" has been changed to "five-day centralized quarantine plus three-day home quarantine", which the total quarantine reduced by two days; 6) on top of that, such quarantine period is required to be the only "border entering" quarantine at the first entry point, if the traveler is traveling to another city after entering, their final destinations are not allowed to apply further quarantine management again; 7) the state will push harder for vaccination and hierarchical medical system, which experts believe such measures are preparing for greater number of infections.
Furthermore, domestically, the quarantine for close contacts will be cut to five days of centralized quarantine and three days of home quarantine, from seven days of centralized quarantine and three days of home quarantine previously. The previous tracking of "second-close contact" of confirmed cases is cancelled, and the previous "high-mid-low" risk regions are now simplified to "high-low" risk regions, and greatly limited the area of being marked as high-risk, i.e., a building or a unit, but no longer the entire community compound or a district.
Finally, the measures specified that over-reaction and excessive measures by local governments in coping the pandemic will be punished. Such measures include recklessly shutting down of schools, factories, traffic blocking, closing clinics, and more.
Although the name of dynamic-zero COVID policy is still in place, the actual measures on the ground are expected to be very much eased. The new measures also send a positive signal that China may continue to ease the measures and get prepared to open. Despite the fact there is no clear timeline published yet, many believe from now to March next year we will see further lifting of the COVID measures and gradual opening of the country.
After the publicizing of the 20 measures, both stock markets of mainland of China and HKSAR roar significantly.
On top of that, Ministry of Foreign Affairs announced right after the publicizing of the measures that President Xi Jinping will attend the 17th G20 Leaders' Meeting in Indonesia and the 29th APEC Economic Leader's Meeting in Thailand while announcing that President Xi will respectively meet with President Macron of France and President Biden of the US during the G20. Xi's dialogue in person with French and American leaders, shortly after his meeting with German Chancellor Olaf Scholz, are highly anticipated to certain extent calm the geopolitical tensions and potentially create collaborations in areas like trade and climate. Both news together injected a tone of positivity and energy to the weaken market and fatigued society of China, said experts.
About Kreab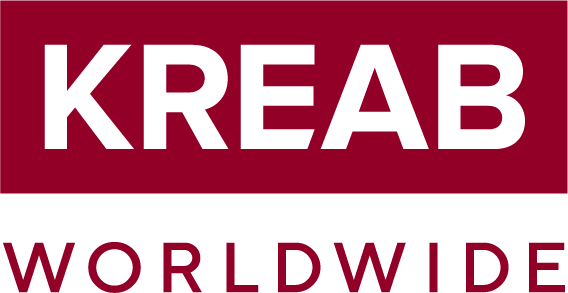 Founded in Stockholm, Sweden, in 1970, Kreab is a global strategic communications consultancy with offices in 25 countries, serving over 500 global clients. Kreab advises on communication issues of strategic importance in business, finance, and politics, helping clients solve complex communications challenges and achieve their strategic goals. The Kreab Beijing team is well known for its track record of helping clients manage and strengthen their reputation through services spanning corporate communications, financial communications, public affairs, and social media. Contact Kreab at kchina@kreab.com, follow Kreab on WeChat (ID: KreabChina), or visit Kreab's website at https://www.kreab.com/beijing.