SwedCham China Insights for the week of September 12 – September 16, 2022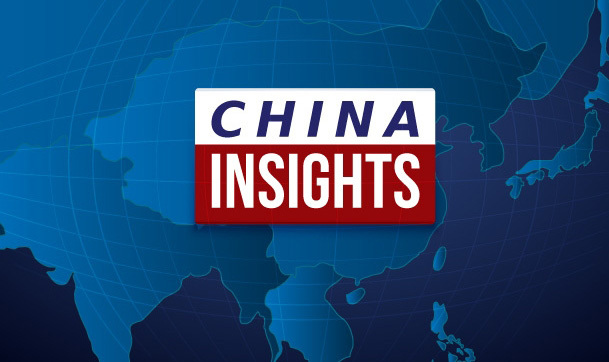 Top news of the week:
CIFTIS completes with fruitful results

September 12, 2022

China International Fair for Trade in Services (CIFTIS) came to an end on September 5 with more than 2,400 enterprises participating offline and hundreds of activities being held during the 6-day session. According to the preliminary statistics, CIFTIS has yielded fruitful results with 1,339 achievements including agreement signing and new product debut. China declared that its consistent proposition of inclusiveness and win-win cooperation to the world through the CIFTIS platform.

Premier Li Keqiang emphasized to policy implementation to stabilize economy

September 13, 2022

Premier Li Keqiang made remarks while presiding over a special meeting on economic performance, stressing efforts to ensure the implementation of policy to stabilize economic growth, employment, and prices. Li heard reports from two working groups based on the investigation of 16 provinces. He commented that the economic performance is bouncing back with turbulences, and it is now a critical period to strengthen the base to boost economic resumption.

MIIT: China's mobile IoT connections account for over 70% in the world

September 14, 2022

According to Ministry of Industry and Information Technology (MIIT), with the joint efforts of all parties in the industrial chain, China continues to lead the development of global mobile Internet of Things (IoT). At present, the number of mobile Internet of Things connections in China has exceeded 70% in the world.

State Council executive meeting calls for longer support for enterprises

September 15, 2022

Premier Li Keqiang presided over a State Council executive meeting and made decisions on multiple economic issues amid the recent economic difficulties. Measures include: 1) further extending the tax and fee deferrals for manufacturing companies while providing re-financing and interest subsidies from fiscal funds for manufacturers to upgrade equipment and boost market demand and accelerate growth momentum; 2) taking further step to stabilize foreign trade and investment to cement the foundation of economic recovery; 3) streamlining the regulations of the electronics industry, in a bid to lower institutional transaction costs and stimulate market vitality; 4) approving the nuclear power projects in Zhangzhou, Fujian province and Lianjiang, Guangdong province.

State Council to further optimize business environment and lower costs for companies

September 16, 2022

The State Council unveiled on Thursday a guideline on optimizing business environment and easing the current strains on small businesses and cement the foundations of economic recovery. The guideline, released by the General Office of the State Council, called for the full implementation of the country's negative list mechanism for market access and the removal of all hidden barriers. China will continue to regulate charges on market entities to ease the operation burden on market entities. It urged the improvement of services catering to the needs of companies, stressing the importance of stepped-up efforts to upgrade enterprises involved in cross-border trade. Oversight will be further enhanced to protect the legitimate rights and interests of market entities, while the exercise of administrative power should be kept within lawful bounds, according to the document.
Insight of the week: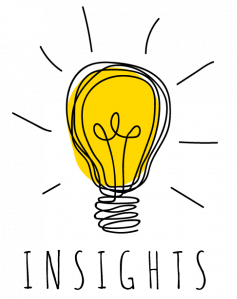 From September 14 to 16, President Xi Jinping made his first visit abroad in nearly three years since the outbreak of the COVID-19 in 2020 to attend the 22nd Meeting of the Council of Heads of State of the Shanghai Cooperation Organization (SCO) in Samarkand and pay state visits to Kazakhstan and Uzbekistan. Neighborly friendship, connectivity and common development stand out as key phrases used in both of President Xi 's signed articles published by leading media outlets in Kazakhstan and Uzbekistan on Tuesday. Xi has met bilaterally with Kazakhstan President Kassym-Jomart Tokayev, Kyrgyz President Sadyr Zhaparov, Turkmen President Serdar Berdymukhamedov, Uzbekistan President Shavkat Mirziyoyev, President of Tajikistan Emomali Rahmon, Russian President Vladimir Putin, Mongolian President Ukhnaa Khurelsukh, President Ilham Aliyev of Azerbaijan, Belarusian President Alexander Lukashenko, Azerbaijani President Ilham Aliyevm, Iranian President Ebrahim Raisi, and Turkish President Recep Tayyip Erdogan during his trip. On top of that Xi has also attended a trilateral meeting of China, Russia, and Mongolia. This year marks the 30th anniversary of the establishment of diplomatic relations between China and most of Central Asian nations. Xi expressed his confidence that, with the joint efforts of all sides, the Samarkand Summit will produce "fruitful outcomes" and make a greater contribution to building an even closer SCO community with a shared future and to regional peace, stability, development, and prosperity. Notably, during his meeting with Putin, as many observers noticed, Xi was relatively reserved in showcasing China's support to Russia and did not publicly comment on Ukraine.
About Kreab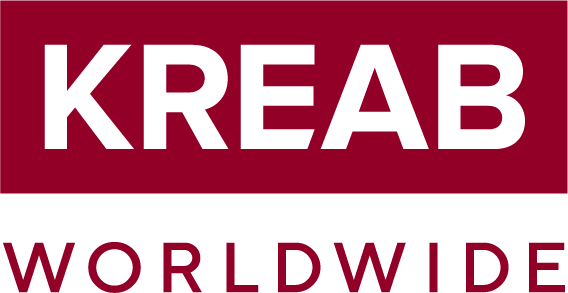 Founded in Stockholm, Sweden, in 1970, Kreab is a global strategic communications consultancy with offices in 25 countries, serving over 500 global clients. Kreab advises on communication issues of strategic importance in business, finance, and politics, helping clients solve complex communications challenges and achieve their strategic goals. The Kreab Beijing team is well known for its track record of helping clients manage and strengthen their reputation through services spanning corporate communications, financial communications, public affairs, and social media. Contact Kreab at kchina@kreab.com, follow Kreab on WeChat (ID: KreabChina), or visit Kreab's website at https://www.kreab.com/beijing.