Save the Date – Nordic China Smart City Conference, Stockholm

Combining China's needs for new City Development and the Nordic's Advantages in Green Industry and Healthcare Solutions
We are happy to welcome you to the third cooperation conference to be held in Stockholm, Sweden on November 13-15, 2018. This time we have widened the scope to include our Nordic neighbors as well as with a special focus on both the Environment and Health/Elderly Care within the field of smart city development.
On September 25th, 2015, 170 countries agreed to adopt a set of goals to end poverty, protect the planet and ensure prosperity for all as part of the United Nation's new sustainable development agenda. Each goal has specific targets to be achieved over the next 15 years.
For the goals to be reached both governments, the private sector and the civil society need to take their part. The fulfillment of the goals requires both cooperation between disciplines and sectors and the development of new governance processes, business models and technical solutions.
The 17 sustainable development goals and the 169 sub goals are of high priority for both the Nordic countries' and for China's development. The potential for cooperation, exchange of experiences and solutions between the Nordics and China in the urban development sector is considerable.
The conference will focus on two areas within the field of smart city development: Environment and Health/Elderly Care with it's challenges and solutions.
The conference will be held in three blocks with the clear aim to create new business and co-operation possibilities.
• Concrete need for solutions and opportunities from leading Chinese provinces.
• Leading experiences and solutions from Nordic companies and cities.
• A matchmaking session to form concrete business cooperations. 
For more information and registration please click here!
Welcome!

 
Initiators: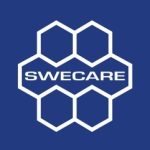 Organized in cooperation with:

Supporting organisations:

Log in