Nordic China Smart City Conference, March 26-28, 2019 in Stockholm

Combining China's new model for growth and the Nordic's Eco Governance
The conference will focus on two areas within the field of smart city development:
Environment and Health/Elderly Care with it's challenges and solutions.
This is the third in the series of highly successful conferences focusing on the Nordic opportunities within the fast-growing Chinese urban development market. Its aim is to promote cooperation, exchange of experiences and businesses between the Nordics and China, especially relating to the urban environment, health and wellbeing, The framework of the conference will be multilateral cooperation fulfilling the UN's Sustainable Development Goals within the realm of smart city development.
The program consists of three blocks with the clear aim to create new business and co-operation possibilities.
• Chinese provinces will present their needs for Nordic technologies and competences
• Leading experiences and solutions presented by Nordic companies and cities
• Matchmaking session to form concrete business co-operations
The Nordic China Smart City Conference will present several unique opportunities for Nordic companies in the urban development sector, primarily cleantech and health care, to showcase their innovative technologies in prominent a Chinese Urban development. One of the projects with large potential for Nordic suppliers that will be presented at the conference is the new metropolitan centre of Yantai.
Companies attending the Nordic China Smart City Conference will have the opportunity to present their solutions to the new metropolitan centre of Yantai that want to integrate and showcase innovative and competitive Nordic solutions.
New Metropolitan Center of Yantai
Our partner for this project is White Peak Real Estate. White Peak is a Swedish real estate development company, focused on property investment and development in fast-developing cities throughout China. White Peak has quickly developed into the largest European residential real estate developer in China. White Peak is currently building more than 8000 apartments across 9 cities in China.
Yantai City is located in the North eastern part of the prosperous Shandong province and has close to 7 million inhabitants. It is is the second largest economic body in Shandong province, just after Qingdao. The New Metropolitan Centre project is situated right in the heart of the city, between two new metro lines. Today, the area is full of abandoned factory and logistic buildings. The first phase of the project encompasses 39 hectares and will have a very clear Nordic profile with Hammarby Sjöstad as the beacon.
For more information and registration please click here!
Welcome!

 
Initiators: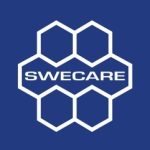 Organized in cooperation with:

Supporting organisations: